Ultimate Star Wars Sticker Book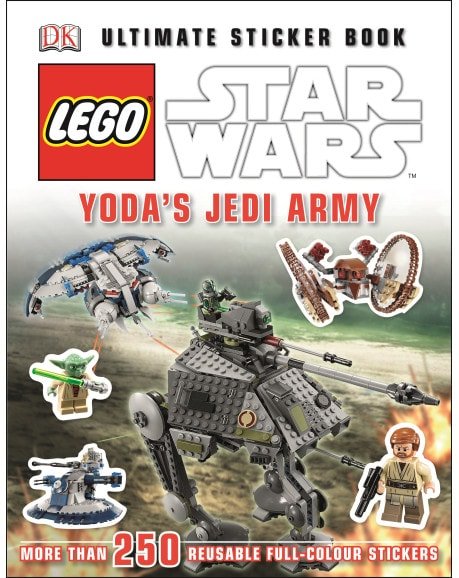 Ultimate Star Wars Sticker Book
Action-packed LEGO® sticker book with more than 250 reusable, easy-to-peel stickers.
LEGO Star Wars™ Yoda's Jedi Army Ultimate Sticker Book is packed with more than 250 colourful stickers of fan favourite Yoda and his Jedi Army. You'll have hours of fun with this LEGO Star Wars™ book exploring the exciting world of the Jedi and Star Wars™ adding stickers to the colourful scenes inside or creating your own adventures! All the LEGO stickers inside are reusable so decorate your pencil case, bag and other belongings too! You'll learn all about Yoda, his story and powers, plus the rise of the Jedi Army as they battle the Sith!
Discover all the amazing LEGO Star Wars™ sets, characters, vehicles, weapons and minifigures in the Star Wars™ universe with this ultimate LEGO sticker book.
Reviews
Featured Products