Small Fred's Box - 2 Ooshies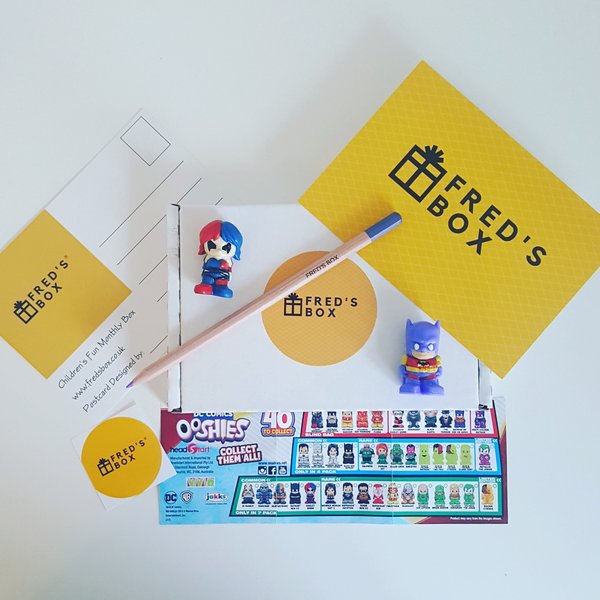 Small Fred's Box - 2 Ooshies
If you would like to order this as a monthly rolling subscription box please clickhere. You can cancel this at any time.
Your favourite characters have been ooshed!
Ooshies are squishy mini figures of your favourite licensed characters that also double up as pencil toppers. Fred absolutely adores these and loves to collect them and he insisted we added these to our subscription boxes too.
Collect all of your favourite characters and look out for the rare & limited edition Ooshies!
Fred's Box will never send you the same Ooshie twice and we stock all packs so if you order enough you should be able to get all 40 of each theme! There are lots of themes to chose from and we will add to these as soon as they become available.
In each subscription box you will receive:
· 2 Ooshies
· Fred's Box Pencil
· 2 x design your own postcards
· Fred's Box Sticker
This is a one off order you will not need to cancel your subscription. If you would like to order this as a monthly subscription box please order here. You never need to be in to receive your subscription box as it will fit through the letterbox.
Reviews
Featured Products