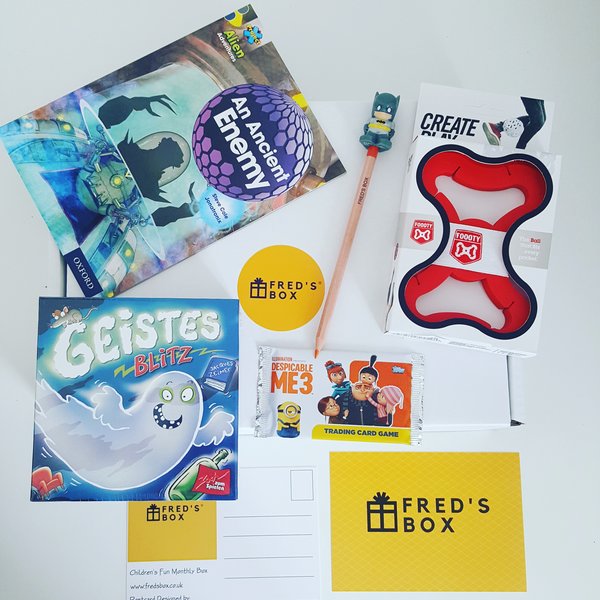 Extra Special Fred's Box
This is a one off gift box perfect for either birthday or Christmas gifts.
Each box contains:
Geistes Blitz (Ghost Blitz) which is an amazing kids / adults game perfect for the entire family, we have played this with a 5 year old and an 80 year old and it is so much fun.
Foootball which is a ball that fits in your pocket / handbag and can be turned into a football, rugby ball, frisbee or anything else you can think of.
Reading Book
Trading Cards of your choice
Ooshie (pencil topper)
Fred's Box pencil
Reviews
Featured Products