Medium Fred's Box - 6 Ooshies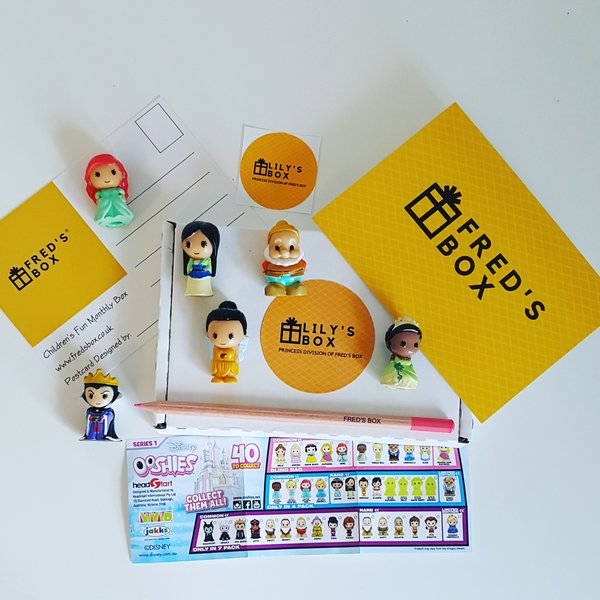 Medium Fred's Box - 6 Ooshies
If you would like to order this on a monthly rolling subscription please click here. You can cancel this at any time.

We will send 6 Ooshies, a Fred's Box Pencil, 2 x design your own postcards for you to draw on (and send to friends and family - or send us one back we'd just love it) and a sticker in each box, plus the collector sheet so you can tick off each Ooshie you receive.
Collect all of your favourite characters and look out for the rare & limited edition Ooshies!

Fred's Box will never send you the same Ooshie twice and we stock all packs so if you order enough you should be able to get all 40 of each theme! There are lots of themes to chose from and we will add to these as soon as they become available, currently we stock Disney Princesses, Marvel Series 2, DC Comics Series 2, and WWE.
What do our customers say?
Sarah "Very good, the product doubles as a mini character and a pencil topper. The product came in a box of a reasonable size. All products supplied simple to use. Very good quality – My Child has used them quite a lot and they haven't broken yet. The contents of the box offer a nice variety and my child loves them. This is certainly good value. He uses them when he does his colouring or drawing and when playing with his other toys. A nice selection in the box that kept my son entertained. My Child loved the variety in the box. We will be looking at other box sets available."
Reviews
Featured Products