Fred's Box has been featured in...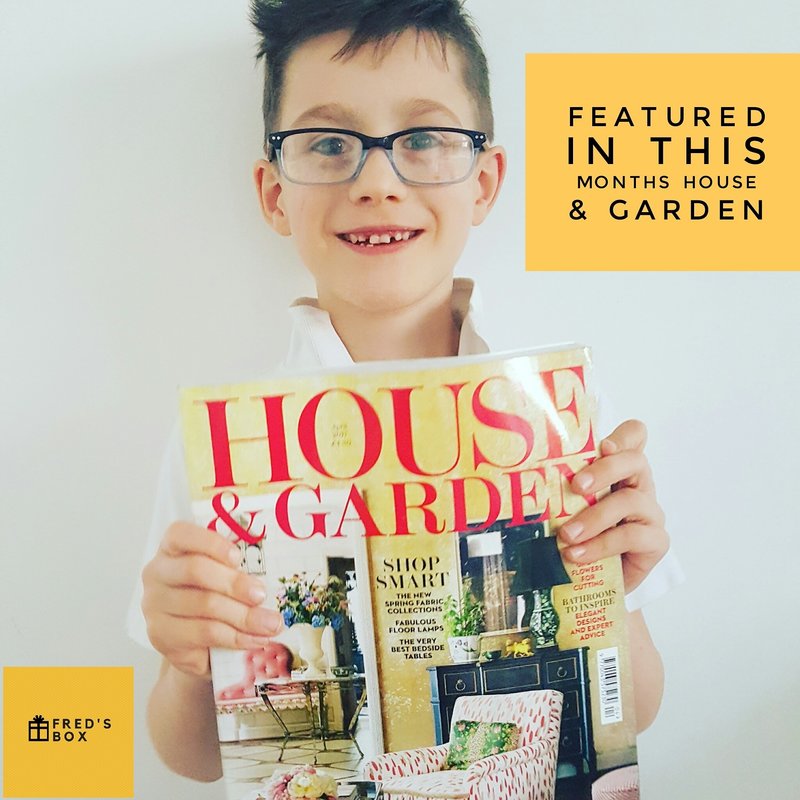 Proud to be featured in April's 2017 edition of House & Garden magazine.

Fred's Box Ltd was featured in House & Garden Magazine April 2017.


Fred's Box Ltd was featured in Toddle About Magazines in April - June 2017 edition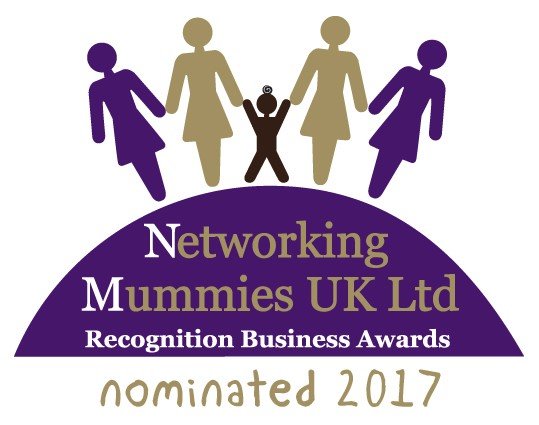 We are delighted to announce that we have been nominated in the category for 'New Business/Start Up' in the first month of business.

We are proud to be supporters of the Twins UK leading charity.

What do our Reviewers think of Fred's Box?
All Subscription Boxes UK - Rated us 9.2* out of 10 "The variety is excellent, and clearly they've really thought about putting a good range of items inside, and the value is great."

Anorak Magazine - "How cool is Fred's Box! Thank you soo much for the awesome mystery box"
Honest Mum - "Loving @boxfreds!"

Mummy Snowy Owl - "I really love this gift idea. I have quite a few friends with sons and even though I now have my own I struggle to know what to buy them. Fred's Box fills that gap. With super quick dispatch and fast delivery these fab boxes are also great if you've forgotten a birthday and need to get a present out ASAP! "
The Reading Residence - "My boy is home from nursery and absolutely thrilled to find we've had a @fredsbox delivery!"

Austin Macauley Publishers - Fred's Box gets a huge thumbs up from us here.
What The Redhead Said "Fred's Box really would make a wonderful gift for any occasion."
Chic Geek Diary - I was an admirer of Fred's Box when there was just one box to choose from so now there's more to select from I'm even more of a fan. I'm really excited to follow Fred's Box as they get bigger and bigger because I just know they will, such a fantastic subscription service for kids.
The Gingerbread House "The subscription box makes a great monthly treat or a special gift for holidays. I love the surprise element and can't wait to try more of these boxes in the future."

Northumberland Mam "At the moment Ellie is filling up a reward chart and I think when it is filled I will be paying for and ordering another box..."
Teatime in Wonderland "We had to find something that made everyone's life easier. Fun, small, light, easy to get out and pack away, which would help a 5 year old boy and 11 year old girl (think teenager) invent stories of their own, separately or together. Easy, right? In fact, it is. We needed a Fred's Box."

Married to a Geek "I've had boxes for the baby, boxes for beauty and boxes catered around all kinds of geekiness but something I've noticed that was lacking a little bit were subscriptions catered for the older kiddies - my eleven year old has mentioned on more than one occasion how he often feels left out with all of the parcels landing at our door, none of which are ever really for him.... Having something arrive at the house regularly that is just for him - which no-one else is allowed to open - would really help him feel less left out, especially if it is something that he is very interested in, and luckily for us we have recently been introduced to Fred's Box - a subscription box service that caters for children - boys and girls - aged between five and twelve years of age."
DIY Daddy - "Overall, Fred's boxes are a very unique idea that has many different ways to buy... If you are looking for a gift that's a bit different for your special little one this is perfect."

Subscription Boxes - "This is definitely a great box for kids who love all those little pocket money toys that can be traded between friends. I liked how it included a variety of items which meant that Thomas was guaranteed to find something he would like. In terms of value for money, I did a rough calculation based on prices in my local toy shop and online and you do seem to get a lot for your pennies in the box. I also thought the box would be brilliant as a gift, especially when your child gets an invite to a birthday party for someone in their class that you know nothing about. The box received "two thumbs up" from Thomas, which, in our house, is the ultimate seal of approval."
Boxession - "I am very impressed. I have been buying subscription boxes for my family for years, so I have tried a lot and when something is good and worthwhile I buy it. I can not put a total value on this mystery box but I would estimate £18- £20 so I feel it is good value. While my little collector continues to enjoy these, they will continue to arrive monthly through our letterbox."
All Subscription Boxes UK - "This would be a wonderful gift, either as a one-off, or a monthly treat. It would make a great stocking filler, or, if you're feeling fancy, an incredible party bag! The contents of this box are varied enough that they would appeal to a very wide range of girls. My daughter, whose tastes range from Trolls and Shopkins to Batman and Star Wars, thought it was amazing."
The Life of a Glasgow Girl - "I think this is a fantastic subscription box for kids! it's amazing they can get some post just for them filled with amazing goodies. Fred's box has an array of different boxes you can get for your little one so I really suggest checking them out, their whole website is great, you're bound to find something for your little superstar."
The German Wife - " I think its the ideal travel companion for plane or train journeys to keep the kids occupied and I am also going to consider buying it in the future as a little birthday gift for Finn's Mates. Now that we aren't local anymore and might not be able to attend everybody's birthday party a Fred's Box would make the perfect surprise present coming through the post!"
The Socialite UK - "It was obvious immediately that the contents of the box has had a lot of thought put into it and that the inspiration was masterminded by a parent as it is pitched just right for his age group. The book we were sent has large words and will be an ideal book for him when he starts to read properly but will also be enjoyed together in the meantime. It is a branded Usbourne book too which is just excellent as I know, trust and personally use them often when buying new titles. The postcards also went down a storm with Leo immediately grabbing his new crayons and writing one out to send to Granddad and Grandma. I really loved the box we were sent and the concept of a surprise box sent directly addressed to the child is just genius, making them feel really grown up. Everything in the box we received has and will be used and isn't what I would consider rubbish, it's all quality branded items with a much higher RRP than you pay. Since we opened the box Leo has continually been saying Thank You to me for all his surprises however the real thank you needs to be to Fred and His Mum for not only having the fabulous idea but also for allowing Leo to try your box which has made his week and most definitely achieved your goal of 'bringing joy'.
The Prairie Subscription - "There is a tonne of mystery items this time! We have another package of Princess cards, a silicone snap bracelet, some My Little Pony barrettes, Finding Dory Old Maid card game, and a Minions blind bag. I am starting to think the people who make this box have bugged my house. The girls are addicted to card games right now, we always need more barrettes with two long haired kids, Princesses are a win all the time, and Minions make everything better. They really do know their audience and send out things that are used and coveted."
Bizzie Baby Reviewer - "Nicely presented. I like the colour on the logo. Logo clear throughout package and I love the colour theme running throughout. Ryley loved opening the tissue paper to find his surprises. No instructions needed for this product. But the list on the advert showed the styles of things given. The cheap price of the box to purchase was an amazing bargain against what all the products we received were. We looked up some of the prices and the book choice was so fitting to my son I wanted to get more of the brand. We received Disney cars mini which I couldn't find to purchase for less than £5 which isn't far from half the cost of box an activity book probably worth the same a lovely story book worth at least that again some crayons some cars cards postcards and a slap band there were lots of things and would have cost much more buying separately. They were perfect for my son. I had sent an email when giving the age of child and said that he was autistic and a bit younger mentally than physically and that he wasn't terribly boyish with superheroes and she said she would choose him out some things to suit him specially. I was so flattered that they took they time to specially select for him. And he was so taken with everything he found. Absolut bargain! I am so impressed with what the RRP should be! He loved getting a parcel and finding surprises that suited him so well. This kept him entertained for hours. I loved the fact they took his special needs into consideration and the book choice was a fabulous fit for his level. I would sign up for the subscription as the value of the things within the box is well above what you pay for. I would recommend as kids adore getting parcels and the products aren't cheap individually. I am just so happy to see my boy delve in so excitedly. It's a happy memory for me as much as him with the excitement on his face as he pulled each thing out. Katie Owen – Ryley 4 Years"