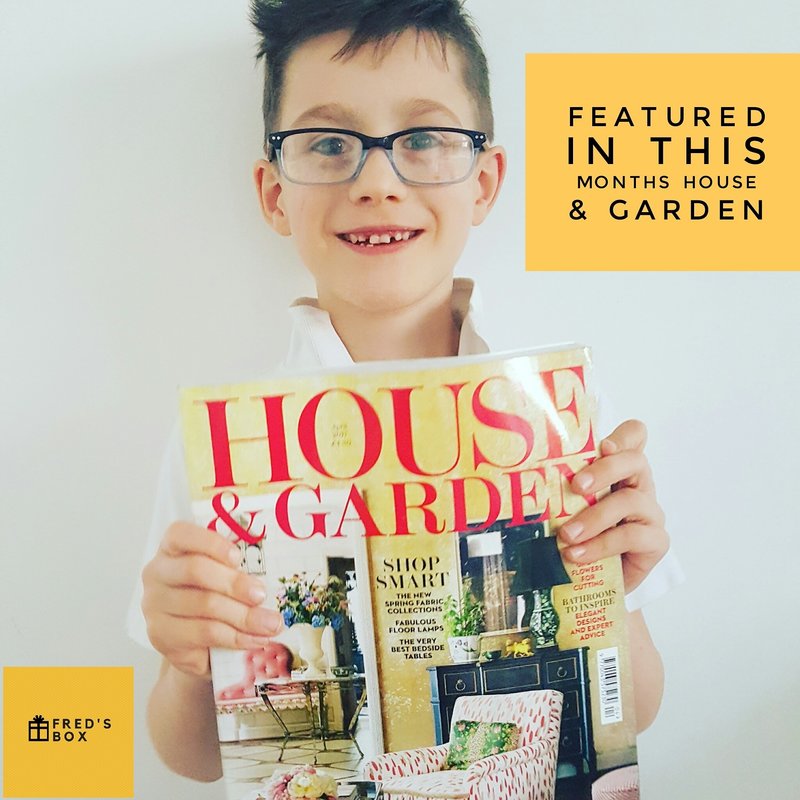 Proud to be featured in April's 2017 edition of House & Garden magazine.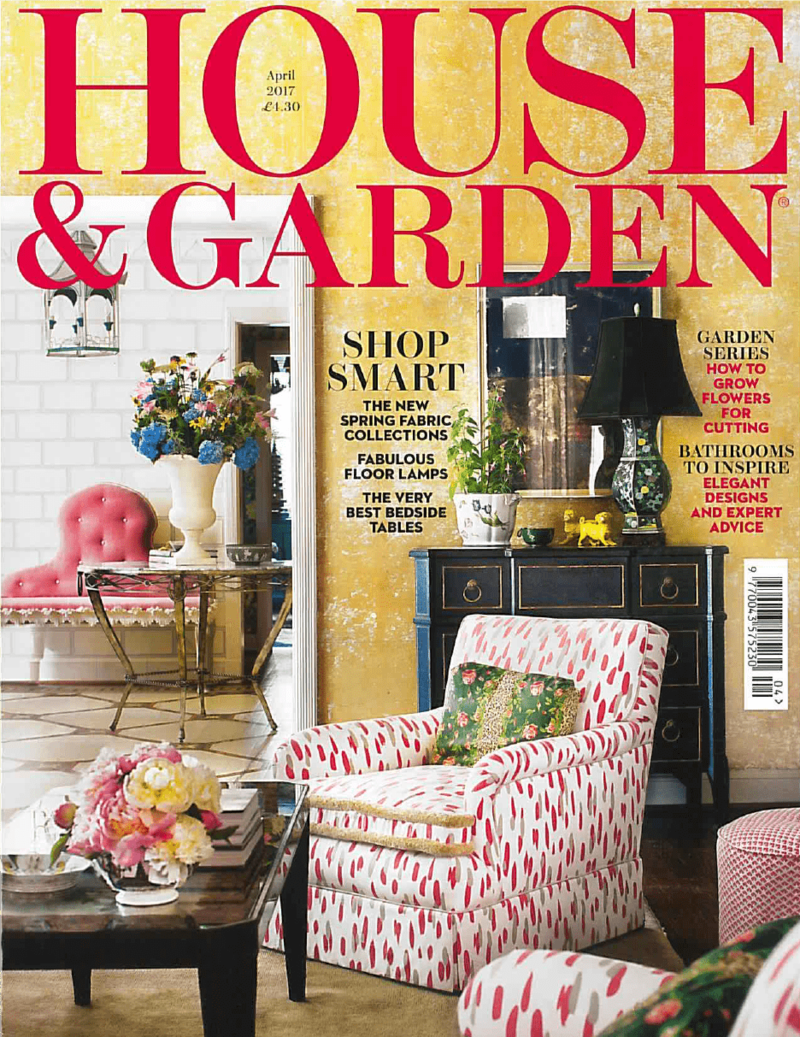 Fred's Box Ltd can be seen in House & Garden Magazine April 2017. Featuring in 'The Kinder Garden' section and will be seen by 568,000 subscribers.

Fred's Box Ltd can be seen in Toddle About Magazines in the April - June 2017 edition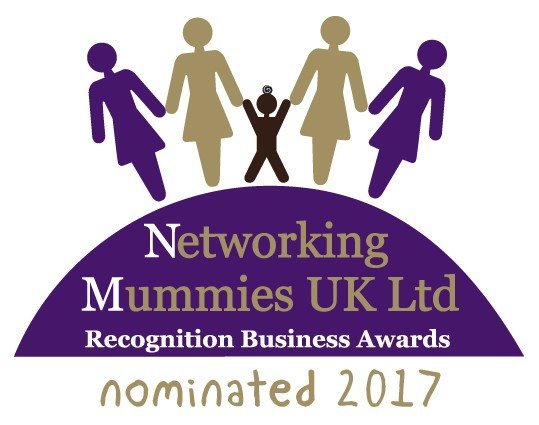 We are delighted to announce that we have been nominated in the category for 'New Business/Start Up' in the first month of business.

We are proud to be supporters of the Twins UK leading charity.
Below is a small list of people who have reviewed our Fred's Box.
Anorak Magazine - "How cool is Fred's Box! Thank you soo much for the awesome mystery box, we love all the minifugres"
All Subscription Boxes UK - Rated us 9.2* out of 10

Honest Mum - "Loving @boxfreds!"
Mummy Snowy Owl - "I really love this gift idea. I have quite a few friends with sons and even though I now have my own I struggle to know what to buy them. Fred's Box fills that gap. With super quick dispatch and fast delivery these fab boxes are also great if you've forgotten a birthday and need to get a present out ASAP! "
Looking for the Postman - "I told the girls there was a surprise for them in the post, but I didn't tell them what it was. When I showed them the figures, their eyes did light up, and it did inspire them to go and get the building blocks out and be creative"

The Reading Residence - "My boy is home from nursery and absolutely thrilled to find we've had a @fredsbox delivery! It's a new minifigures subscription box for children - looks like this month it's a Star Wars theme, much to the 4yo's delight! Thanks @fredsbox! ."
Bizzimummy - "If I was to put this subscription box into a category then it would be between kids and geek as it's a little bit of both. Kids will no doubt love collecting and using the figures with their lego; but I also think many men out there may just enjoy re-living their childhoods and wanting to collect these figures, especially so the old movie and more retro type figures. "
What The Redhead Said "The children love Fred's Box and it's given them much more enthusiasm for their existing construction sets – but Little Man also loves playing with the figures by themselves and taking them out and about with him. Fred's Box really would make a wonderful gift for any occasion."
Real Mum Reviews "Overall, we were really impressed with Fred's Box, and although they are small in size, I felt that the boxes were good value for money, working out at around a £1 per figure. When I compare this to the amount of money I spend on Kinder Eggs or similar plastic toys, these are far better made, and will provide much longer pleasure for Erin than they do!"

Twin Mummy and Daddy "I love that the box was addressed directly to our girls. Their faces lit up when they saw post with their names on it! Our girls were delighted when they saw the contents of the box, they spent ages looking at them all, finding out their names and seeing how they moved and if they could take them apart and put them back together again. Each minifigure is really well made and the attention to detail is superb. Overall we love Fred's Box"
Mummy's Little Stars "His grin said it all when he opened the box and then proceeded to jump up and down saying thank you mummy! He absolutely adored the minifigures in Fred's Box and couldn't wait to take each one out and check them out before playing with them in his own little world. Being very imaginative these fit into play easily for him and litlle figures and characters really appeal to him more than big toys do."
The Parenting Trials "The box arrived really quickly and was really nicely packaged. All the mini figures were nicely wrapped and tucked up snug inside the box.I loved the detail on each individual minifigure and my youngest has definitely tested them for durability. Overall my kids loved the Fred's Box."
Missing Sleep "Subscription boxes of one sort or another seem all the rage right now, but one I particularly like is Fred's Box. I like how a few new figures can encourage children to play with their existing building blocks all over again!"
The Witt Family "Alister absolutely loved having this sent through the post and has been very pleased with his figures especially because they are all so different so you never get sent the same one"
The Gingerbread House "This is a lovely way to get more minifigures which my children are crazy for. The subscription box makes a great monthly treat or a special gift for holidays. I love the surprise element and can't wait to try more of these boxes in the future."
Northumberland Mam "At the moment Ellie is filling up a reward chart and I think when it is filled I will be paying for and ordering another box..."
Just Geeking By "Fred's Box is addictive. It's a little bit of magic sailing through your door every month, and whether you're a kid or an adult, the wonder of what could be hiding in your box this time is huge."
Teatime in Wonderland "We had to find something that made everyone's life easier. Fun, small, light, easy to get out and pack away, which would help a 5 year old boy and 11 year old girl (think teenager) invent stories of their own, separately or together. Easy, right? In fact, it is. We needed a Fred's Box."
Married to a Geek "I've had boxes for the baby, boxes for beauty and boxes catered around all kinds of geekiness but something I've noticed that was lacking a little bit were subscriptions catered for the older kiddies - my eleven year old has mentioned on more than one occasion how he often feels left out with all of the parcels landing at our door, none of which are ever really for him.... Having something arrive at the house regularly that is just for him - which no-one else is allowed to open - would really help him feel less left out, especially if it is something that he is very interested in, and luckily for us we have recently been introduced to Fred's Box - a subscription box service that caters for children - boys and girls - aged between five and fourteen years of age."
DIY Daddy - "Overall, Fred's boxes are a very unique idea that has many different ways to buy... If you are looking for a gift that's a bit different for your special little one this is perfect."

Subscription Boxes - "This is definitely a great box for kids who love all those little pocket money toys that can be traded between friends. I liked how it included a variety of items which meant that Thomas was guaranteed to find something he would like. In terms of value for money, I did a rough calculation based on prices in my local toy shop and online and you do seem to get a lot for your pennies in the box. I also thought the box would be brilliant as a gift, especially when your child gets an invite to a birthday party for someone in their class that you know nothing about. The box received "two thumbs up" from Thomas, which, in our house, is the ultimate seal of approval."